HOW DO WE HELP
Each state has its own medical license application process and requirements which can be complicated & confusing
if you're unclear about the procedure.
Credidocs is equipped with the tools to stay up to date on each state's medical license requirements. We have the expertise to
effortlessly navigate you through the licensing chaos and get you licensed in your preferred state!
Just follow the below 5 easy steps!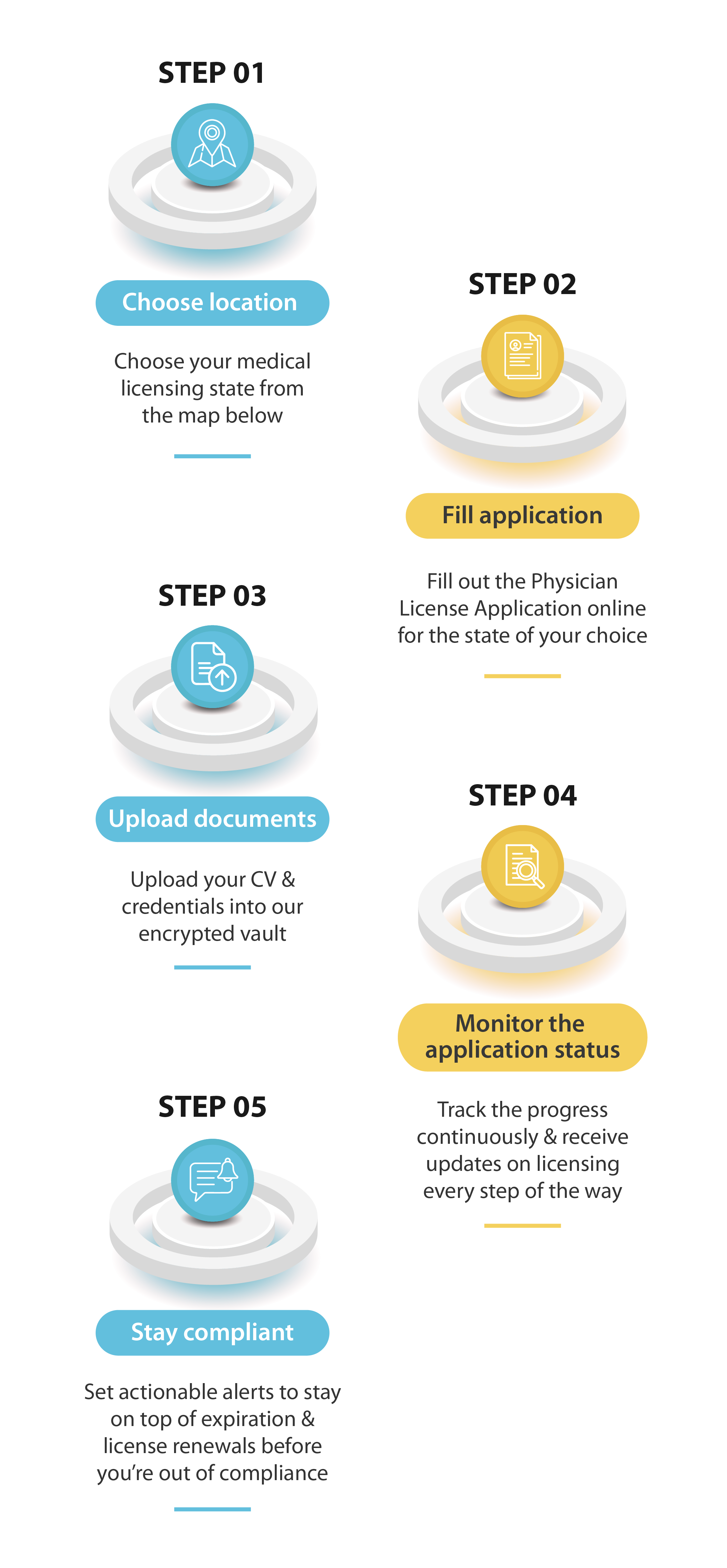 It's that simple with Credidocs!
All we require from you is your initial application, & the rest will be handled by us.
You can focus on patient care while we get your medical license in the fastest time possible.